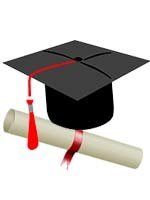 Varsha Singh

Assistant Professor in English Literature

Specialization: English Literature
PhD in English Literature, HSS IIT Kanpur, (2012-2017)
M.A. in English, Jadavpur University, 2010
B.A. (Hons) in English, Presidency College, Calcutta University, 2008
Fellowships:
Awarded UGC NET, November 2011.
Thesis Topic
"Epicture: Graphic Books of the Ramayana and the Mahabharata"
Journal Papers
Srivastava, Smriti and Varsha Jha. "Religious, Non-Religious and the Changing Consciousness of the Ramlila." Consciousness, Literature and the Arts. Vol.16, no.2, August 2015. blackboard.lincoln.ac.uk/bbcswebdav/users/dmeyerdinkgrafe/archive/sm riti.html
Jha, Varsha. "The Mythoepic Re-imagination." Indian Literature, Sahitya Akademi. Vol. LIX, no. 6, issue 296, November/December 2016, pp. 183-193, Print.
Jha, Varsha. "Writing the Picture: Ramayana in the Graphic Novel Form." International Journal of Comic Art, Vol.18, no.2, 2016, pp. 488-503. Print.
Jha (Singh), Varsha and Mini Chandran. "Reading a Retelling: Mahabharata in the Graphic Novel Form." Journal of Graphic Novels and Comics. Routledge. Allotted Doi: 10.1080/21504857.2017.135582. Due for online Publication 14 August 2017.
Conference Papers:
National
Presented an Article titled "Adapting the Mahabharata to a Graphic Novel", RAWCON, 2015, Hyderabad.
International
Presented an Article titled, "Art in Literature or Literature through Art: Symbolism in Graphic Novels of Indian Epics," at the International Seminar on "Symbolism in Indian Art, Archaeology and Literature" at Deccan College, Post Graduate and Research Institute, Pune, in collaboration with the Indian Council of Historical Research, 3 December 2016.
Research and Teaching Interests:
Primary
Comics and Graphic Novels in India, Visual Cultures, Image/Text Relations Adaptation and Translation Studies
Secondary
Practicing Literary Theories, Indian Literatures in English, Nexus points between Sciences and the Humanities, Film Criticism
Working Project
"Scientific Metaphors for Socio-religious Contexts: Amruta Patil's Parva Duology as a Pictorial Narrative of Mahabharata's Philosophy.
Co-Curriculum:
Theatre, Creative Writing, Music, Language Acquiring, Sports.
Email
Varsha.Singh@nmims.edu