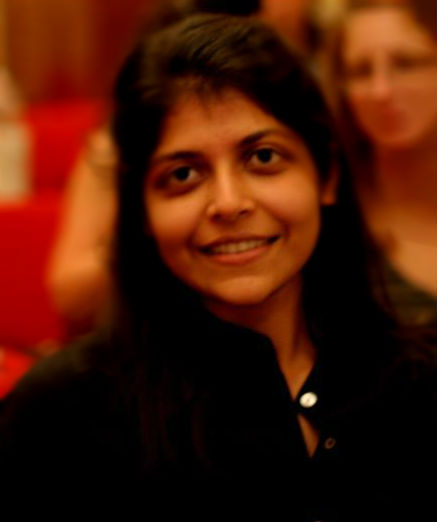 Dr. Megha Agarwal

Assistant Professor 

Specialization: Literature
Ph.D., M.A., B.A.
Academic Profile
- PhD in English and Comparative Literature, Goldsmiths College, University of London (2014 to 2018)
- MA in Comparative Literary Studies and Criticism, Goldsmiths College, University of London (2011 to 2012)
- BA in English Literature, St. Xavier's College, University of Mumbai, India (2008 to 2011)
- International Baccalaureate Diploma Programme, Jamnabai Narsee School, Mumbai, India (2006 to 2008)

Publications
'Dissent and Descent: Literary Guidance and Transgression in the Inferno and Heart of Darkness', Conrad: Eastern and Western Perspectives (vol. 2) (Maria Curie-Skłodowska University Press, Lublin and Columbia University Press, New York: 2019)
'Scrounging and Salvaging: Literary Guidance and the Descent into the Underworld in the Inferno, Paradise Lost, Frankenstein and Heart of Darkness', Comparative Critical Studies: Salvage 14.2–3 (2017): 133–153 (ISSN 1744-1854)
'Transgressive Tendencies and the Creation of "Icarus-figures"—Homer's Odysseus, Dante's Ulysses, and Marlowe's Faustus as "over-reachers"', GLITS-e: A Journal of Criticism 5: 2015-2016
'Two Faces of Dissent: The Orphic Dichotomy in Herman Melville's "Bartleby, the Scrivener" and Joseph Conrad's Heart of Darkness', Synapsis: Rebellion (forthcoming collection of essays by Peter Lang)
'The Architectural Conceit: Architecture as Literary Technique and Propaganda in Ayn Rand's The Fountainhead', Ithaka: "Synaesthesia"' (St. Xavier's College, Mumbai, 2010)
'Waiting for a Revolution', The Times of India (Nations in Education edition) (December, 2008)
Conferences Papers
British Comparative Literature Association, Fourteenth Triennial Conference, Salvage, hosted by the University of Wolverhampton (July, 2016)
Conrad's Footprints, Sixth International Joseph Conrad Conference, hosted by Maria Curie-Skłodowska University, Lublin, Poland (June, 2016)
Goldsmiths Literature Seminar (GLITS) (October, 2015)
Modern Humanities Research Association (MHRA), 'Rewriting(s)', Postgraduate and Early Career Conference (October, 2015)
The Joseph Conrad Society (United Kingdom), 41st Annual International Conference (July, 2015)
University College London, 'Dissidence', Annual English Graduate Conference (June, 2015)
Birkbeck College, University of London, 'Navigate' (a monthly reading group run by postgraduate research students at Birkbeck, focusing on travel writing), (February, 2015)
Goldsmiths College, Postgraduate Research Colloquium (English and Comparative Literature) (June, 2014)
Goldsmiths College, 'Vision and Articulation', Graduate Festival (May, 2014)
London Intercollegiate Network for Comparative Studies (LINKS), Annual Postgraduate Conference, Goldsmiths College (June, 2012)
Other Information

Italian Cultural Institute (London), Italian Language Course (October, 2014 to June, 2017)
I have completed two beginner-level courses in Italian and two advanced-level courses. My other languages include English and Hindi (native/bilingual fluency), French (elementary), and Marathi (elementary).
Interests
Language and literature, cinema, art, yoga.