JYOTI DALAL sCHOOL OF LIBERAL ARTS

NMIMS University has been a pioneer and a thought leader in the field of education. The Jyoti Dalal School of Liberal Arts for undergraduate education is yet another path-breaking and futuristic initiative under their aegis.
Liberal Arts education is a broad based education across disciplines, deemed essential for the holistic development of a 'free person' (liberal) – the 'mental freedom that awakens and nurtures intelligence'. The purpose behind such an education is to develop a well-rounded personality, capable of applying knowledge to address the issues faced in real life through a trans-disciplinary lens; and to think clearly and critically so as to build an independent argument; and be able to make an informed career choice. This will be accomplished by exposing the students to a wide bouquet of 20-30 subjects during the program.
At the social level, the education is manifested in responsive ethical behaviour and keen participation in democracy. In one word, a learner for life.
A Liberal Arts education will enable students to hone their 'Cognitive skills, Life skills and Work related skills' which will also help them in their Career.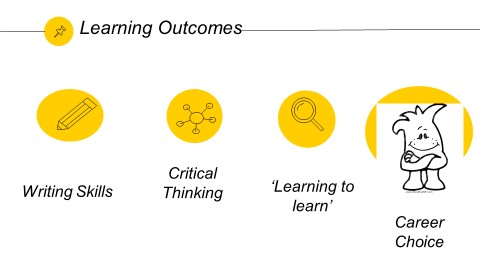 Careers after B. A. (Hons.) - Liberal Arts
With your Liberal Arts degree, you may find careers in:
- Higher studies at any International or Indian University.
- Your preferred area of specialization - Media (TV, Films), Journalism, Fine Arts, Performing Arts, Art administration, Design architecture, Politics & Governance, Social Science and Humanities.
- Entrepreneurship
- Civil Service.
- Corporate World - most companies want well-rounded people.
- People Centric Services.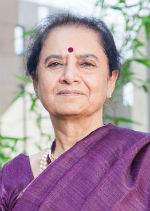 Liberal Education in NMIMS is a creation of an Learning Environment for students to explore the universe of wisdom, multiple streams of knowledge and the emerging new and meander across the millenniums of human existence. Liberal Education prepares the students to have a holistic experience and provides time , space and togetherness to grow up in a wholesome human being. The educational space of NMIMS creates energy to explore , the passion to discover , the depths of understanding for insights, and share the vastness of new horizons which beckon the young generation of students. The students have the space for performance, to touch the socio cultural wisdom of heritage, to understand the present state of the nation and the globe and the experience the world of sports.
Liberal Education of NMIMS is a place and a space where students come as young adolescents and grow up as sensitive family members, committed to performance in organisations or their own enterprise and proud citizens making a difference in whichever space they are on.
- Prof Indira Parikh
Former Dean, IIM Ahmadabad,
Advisor, School of Liberal Arts